Hoop, Silks & Pole. Casual classes and courses. Functions and events. info@enpointeaerialacademy.com CHECK OUT OUR TIMETABLE HERE: http://enpointeaerialacademy.com/timetable/ 3/1 Glenville Drive, Melton. (Entry on Reserve Road)
Jenny
Studio Owner, Pole & Aerial Instructor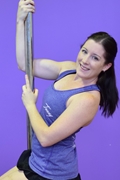 Jen has been dancing for 23 years and poling for 5. Jen has over 14 years teaching experience and has obtained many qualifications in dance, pole fitness aerial hoop and silks. Jens titles include: MPDV 12/13 Doubles Champion VPC 13/14 VPC 2nd Runner up Group division Solo Winner at the 14/15 Regional Pole Artistry Championships PhysiPole Studios In House Aerial hoop 14/15 3rd place 1st place in the first Pole Games group competition.
Shae
Pole & Aerial Instructor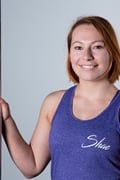 Shae has been a student of Pole since early 2010. She has competed in VIC state competitions as well as PhysiPole In House competitions. Shae loved pole that much that when she was given the opportunity to teach it to others she took it with both hands. She has recently begun teaching aerial hoop as well. Shae is also qualified in massage and so has an in depth understanding of how your muscles are used and react in pole and aerials.
En Pointe Aerial
Pole & Aerial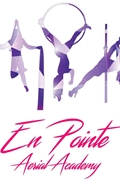 3/1 Glenville Drive, (Entry on Reserve Road), Melton
0403943447
Monday

Tuesday

Wednesday

Thursday

Friday

4:00pm - 9:00pm

5:00pm - 9:00pm

5:00pm - 9:00pm

4:00pm - 9:00pm

6:00pm - 8:00pm