Jenny
Studio Owner, Pole & Aerial Instructor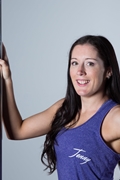 Jen has been dancing for 23 years and poling for 5. Jen has over 14 years teaching experience and has obtained many qualifications in dance, pole fitness aerial hoop and silks. Jens titles include: MPDV 12/13 Doubles Champion VPC 13/14 VPC 2nd Runner up Group division Solo Winner at the 14/15 Regional Pole Artistry Championships PhysiPole Studios In House Aerial hoop 14/15 3rd place 1st place in the first Pole Games group competition.
Lauren
Pole Fitness Instructor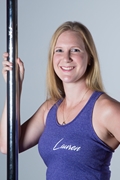 Excelling in her classes, despite having no prior dance or gymnastics training, Lauren was asked to join the most advanced level the studio had to offer and continued to improve out of sight learning the entire syllabus with no difficulty in just a few months. Her bright, bubbly personality, determination, keen eye for detail and enthusiasm, as well as her knack for picking things up quickly and being strong and focused, saw her to her promotion into the faculty.
Jess
Pole & Aerial instructor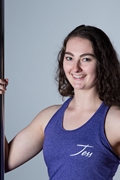 Jess has a Bachelor degree in biomedical science giving her extensive knowledge of the body. Jess is familiar with the risks associated with exercise & implements strategies to minimise injury. Jess started pole in 2013. Competing in her 1st comp at level 3. She took out 1st in the inhouse comp & 3rd at finals. Jess won 3rd in the inter division in 2014. Jess also competes in doubles winning 1st at the Melton inhouse 2 years running. In 2014, competing at state level in the RPAC placing 3rd
Shae
Pole & Aerial Instructor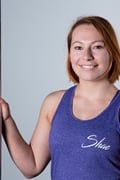 Shae has been a student of Pole since early 2010. She has competed in VIC state competitions as well as PhysiPole In House competitions. Shae loved pole that much that when she was given the opportunity to teach it to others she took it with both hands. She has recently begun teaching aerial hoop as well. Shae is also qualified in massage and so has an in depth understanding of how your muscles are used and react in pole and aerials.
Nina
Pole Fitness Instructor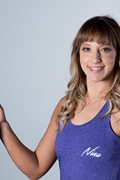 Nina has attended the National Theatre Ballet, Dance World Studios, the Australian Ballet School, and the New Zealand School of dance. She recently completed her Diploma of dance teaching and Business Management. Nina, took out first place in both the Advanced and doubles divisions of PhysiPole Studios inhouse finals and also won the advanced division of the Mac's hotel Pole Competition in 2014.
Krystal S
Pole Instructor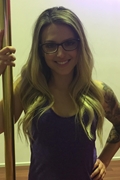 I started dancing in a youth group at 12 years old, spending 14 years at the studio dancing in commercial Jazz, Hip Hop, Lyrical, Theatrical and cheerleading. In 2015 I left dancing to get married and have my beautiful son, and in 2016 I started studying to become a person trainer where I received my qualification and opened PT Solutions Melbourne. I also began training under Jen at this time! I'm excited to be part of the En Pointe family and help people on their pole journey.
Jen S
Pole Instructor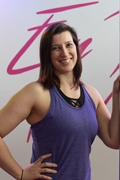 Ever since Jen stepped on stage as a four-year-old, she has been a passionate dancer and performer, training and competing in many styles. She started pole in 2011 for something a little different while she completed her PhD in Synthetic Chemistry. Jen began teaching pole in 2013 after completing her PhD, then hit the comp circuit in 2014. She loves that she can combine her love of pole and teaching into one. Jen is also the owner of Le Chatelier Pole Wear.
En Pointe Aerial
Pole & Aerial